October 31st, 2011 by Jay
Here's a taste of some of the production photos from the Guidestones location shooting at the Georgia Guidestones. As you might expect for a web series of this nature, the production itself was adventurous, dynamic and just a little bit unsettling…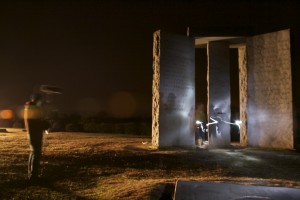 The Guidestones naturally lit by car headlights for a particularly suspenseful scene… and shoot.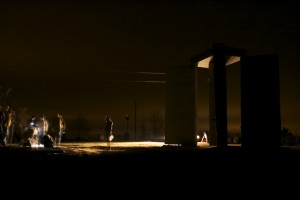 The dark side of the Guidestones.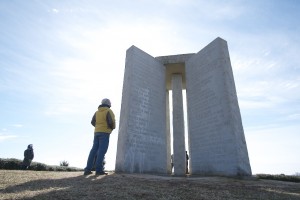 Director Jay Ferguson determining how to frame the structure.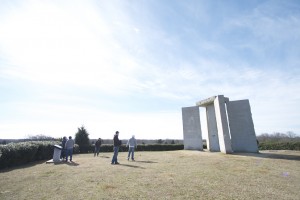 A long shot of a long shot.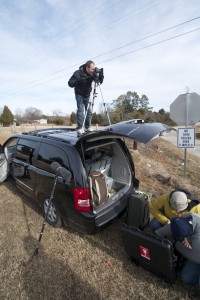 Using all means available.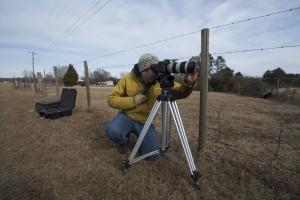 Actors Dan Fox and Supinder Wraich in action.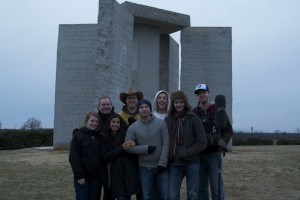 Crew shot.
All photos taken by Thom Smalley.