April 10th, 2013 by Jay
The International Academy of Television Arts & Science presents the international Emmy to Guidestones for the Best Digital Program – Fiction, today in Cannes, France. The International Emmys are a membership based organization comprised of leading media and entertainment figures from around the world.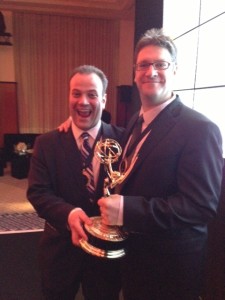 "The creation of truly innovative storytelling is key to audiences embracing theGuidestones phenomenon and we are delighted with this extraordinary recognition from the International Academy of Television Arts & Sciences," commented Executive Producers Catherine Tait, Jonas Diamond and Jay Ferguson. "We look forward to pushing the interactive envelope further in Season 2 of the show."
Written and directed by Jay Ferguson and produced by iThentic, Guidestones, follows journalism students Sandy (Supinder Wraich) and Trevor (Dan Fox) as they plunge into a world of mystery. Inspired by true events, Sandy and Trevor uncover the clues that lead to the discovery of a global conspiracy surrounding the Georgia Guidestones, a real-life monument nestled in rural Georgia, inscribed with directions for rebuilding civilization after the apocalypse.
Blurring the line between reality and fiction. Guidestones is a fast-paced thriller featuring 50, three-minute visually stunning episodes, each episode encourages the audience to engage with the storyline through a variety of clues and hidden messages.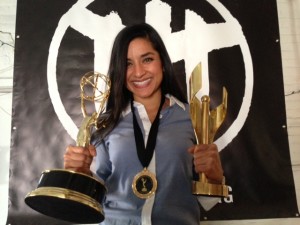 Transforming the digital viewing experience Guidestones has received 14 nominations from internationally recognized organizations including five nominations at the International Academy of Web Television Awards at the Consumer Electronics Show and the triple crown of Canadian digital media awards which includes A Digi, A "Rockie" and a Canadian Screen Award. Most recently Guidestones was awarded Outstanding Producing at LA Webfest.
Season two of Guidestones has been confirmed and will begin production this summer. The series will shoot on location in France, US, UK and Ukraine.