March 22nd, 2012 by Jay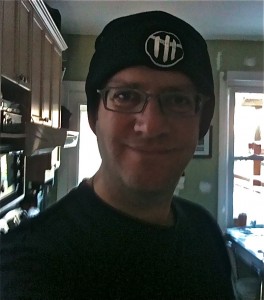 I've decided to start a Blog.
I have to be honest. I really can't imagine that anybody would have any interest in hearing what I have to say. BS. right? False modesty.. Then why put this down on the page?
BECAUSE I AM A GENIUS AND I WANT BOTH OF YOU TO KNOW THAT!
The fact is I am writing this to myself. It's a kind of journal for four reasons.
It helps me to organize my thoughts when I externalize them, which then helps me organize my life.
My life seems to move so fast these days; this provides a nice quiet moment for me to reflect.
When I wonder what the hell I did for all those years making that crazy project, I can look back and rediscover.
I now have a three and a half year old daughter whom I love dearly. Later on in life if she ever wonders what Daddy was doing every day when he went off to that weird place called work, she can come back to this lonely record of accounts and discover on her own terms.
So why not keep it private?
BECAUSE I AM AN EGOMANIAC AND I AM IN LOVE WITH THE SOUND OF MY OWN FINGERS TAPPING.
Actually the real reason is that if it's public my mom can read it and she will think that her son has some sort of legitimate job. It will certainly make up for the lack of salary I've been taking home for twenty years.
The reason I want to start a blog particularly about Guidestones, at this particular time, is two fold.
To look back.
To look forward.
We are in a transitional place with Guidestones. We have just finished production (after 3 years) and are now going into marketing and distribution…which I'm sure will take up another number of years. (Please do not tell this to my wife RE: the aforementioned lack of salary.)
We are calling Guidestones an interactive thriller which I believe is accurate. I do have to say however, that once you get past the easy to read, simplified, tag line, it goes much deeper than that. I can attest to this as it took 50 of us, over a 3-year period to make the thing functional… Guidestones is an online dramatic series that runs 50 episodes over the course of 6 cities, 3 countries, 2 continents, 45 websites, and 120 minutes of supplemental media.
Anybody can sign up for free and experience it by entering their email address on this site (www.Guidestones.org)
Some day my daughter will be able to go on the journey as well and what I am going to attempt to describe to her (in this very public forum) is not only how I did it…but why.
JDF – March 22, 2012