August 28th, 2012 by Jay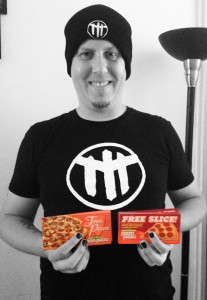 Congratulations to Jason Darrick, winner of the GUIDESTONES Pizza Pizza Insider Contest!
Thank you to everyone who entered by watching, sharing, Liking and Following! We appreciate all of the support and enthusiasm that you've shown, and we really do wish we had enough free pizza for everyone.
For more news and developments, stayed tuned to the blog, and make sure to Like us on Facebook and Follow us on Twitter!